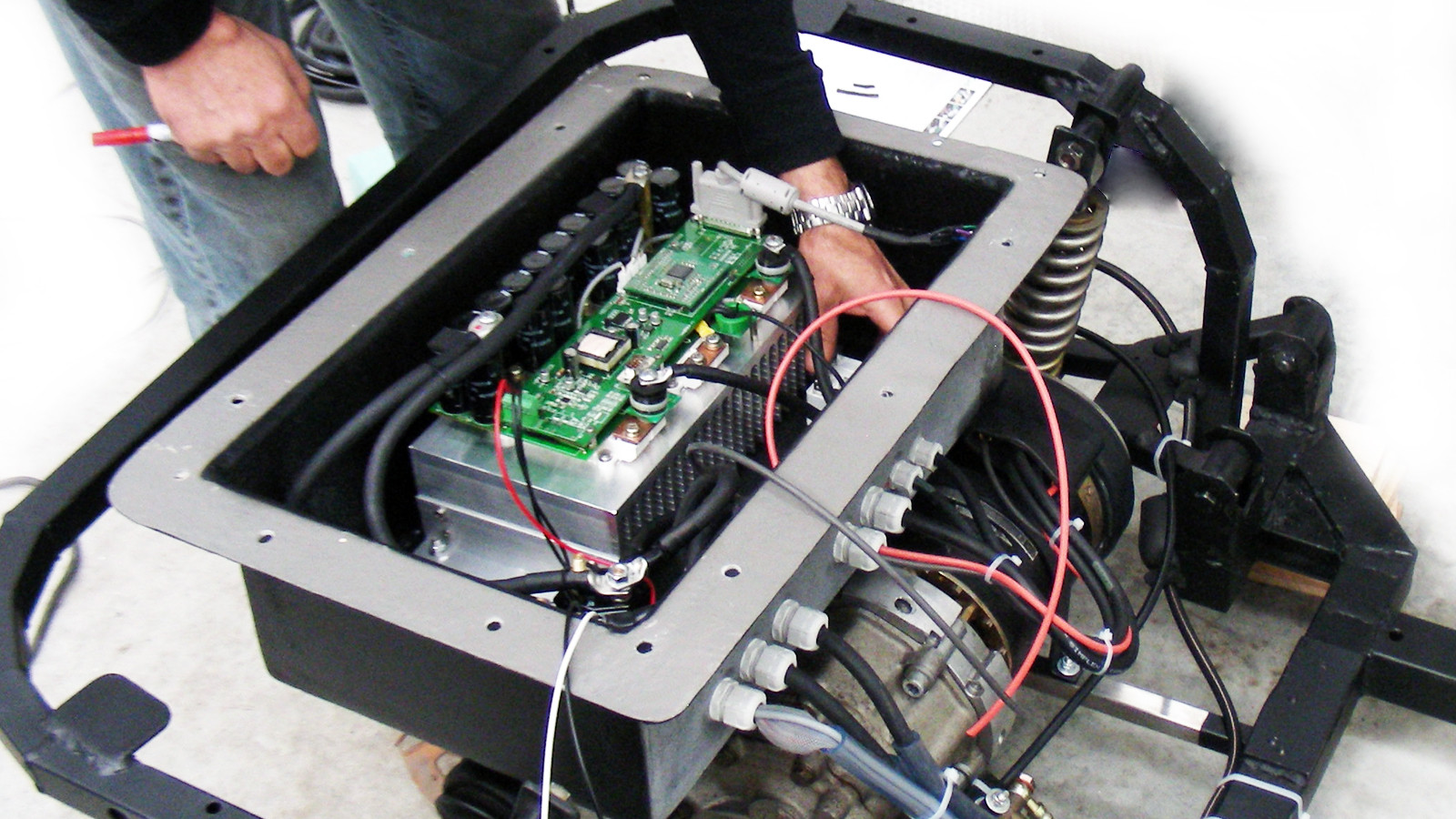 From 2005 Hydra srl invests to develop and propose components, devices and systems for electric road vehicles and more.
An electric vehicle differs from a traditional ICE (Internal Combustion Engine) primarily for the propulsion system. The differences can be many, among the essential ones, two are identified: the "engine group", and the "energy tank". It is widely believed that electric vehicles will join, or even replace, traditional ones.
Our experience supports study, definition and sizing of the electric layout of power train, tuning of engine control system, of charging systems and in particular of battery pack.